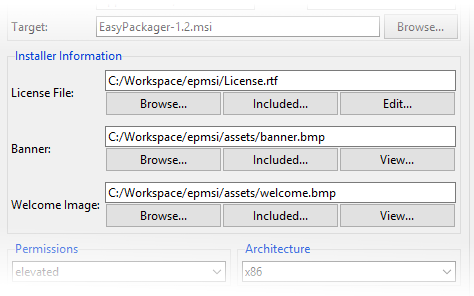 Version 1.2.0 - 3 January 2016
EasyPackager now supports the selection of JPEG and Portable Network Graphics files for welcome and banner images. Plain text license files properly display in constructed installers. Buttons have been added to allow for editing and viewing the license file or installer images respectively. A file issue with included welcome and banner images has been corrected. Windows Explorer can now be opened from the Files tab, and the Refresh button has been appropriately relocated.
Available now on the Download page.
---