Download EasyPackager MSI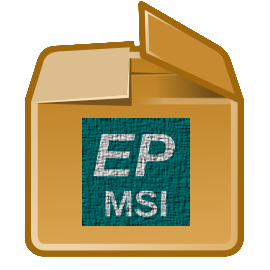 EasyPackager MSI Version 1.3
Released on 23 January 2018
System Requirements:
Windows 7 or Higher (32- or 64-bit)
58MB Disk Space
Registration Key (for projects with more than 10 files)
Code Signing Certificate (optional)
Uninstalling this software via Windows Settings (or Control Panel) will remove all components of EasyPackager.
EasyPackager includes everything a developer needs to build Windows Installer files. After installing, developers can immediately begin packaging their software for distribution
EasyPackager does not include any other software, nor does it trick users into installing anything else during installation. In fact, EasyPackager MSI is packaged using itself!